22 Little Clouds
Hier ist mal ein kleines hübsches Tuch für zwischendurch: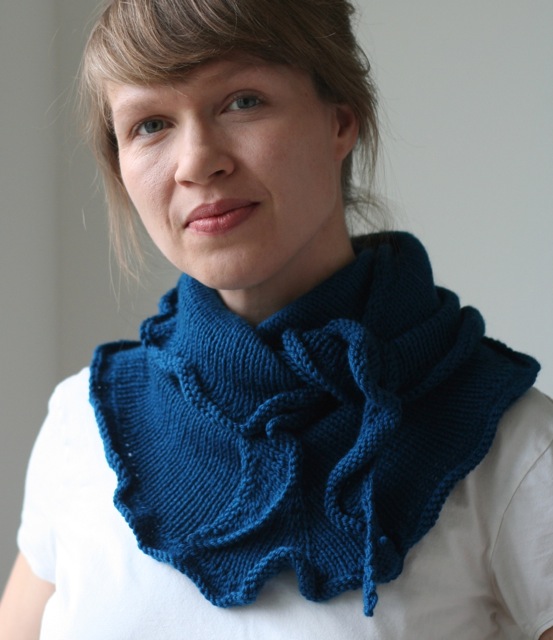 Es ist ein langgezogenes Dreieckstuch, das man ganz bequem um den Hals wickeln und festknoten kann. Statt der bei Tüchern üblichen 45 Grad sind die beiden Winkel an den langen Enden nur 22,5 Grad groß – dadurch entsteht die lange, flache Form. Die Rüschenkante ist ganz einfach zu stricken, hat aber einen tollen Effekt.
Die Anleitung gibt's hier kostenlos. Viel Spaß damit!
Here's something small and cute for you: My new little shawlette "22 Little Clouds". It is shaped as a very long and narrow triangle and completely symmetric. Instead of the usual 45-degree-angles it features only 22.5 degrees at the two long ends of the triangle, hence the long and skinny shape. Soft and simple stockinette stitch makes the fabric flow, and the small ruffle adds just a little bit of a feminine touch. In a DK weight yarn it knits up really quickly. And it's downloadable for free in my Ravelry store! Happy knitting!