Strickmich! Club 2022 Cast-on Event No. 2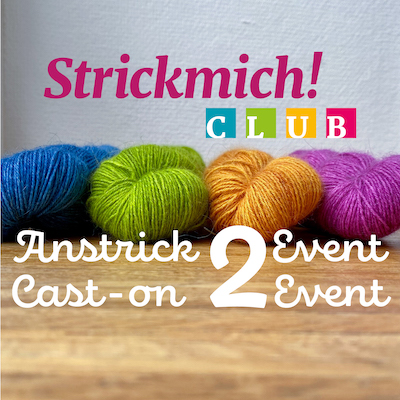 On Saturday, May 21st at 1 pm CET we will celebrate the second Cast-on event of Strickmich! Club 2022 – live hier in Damsdorf and in this video (link to Youtube).
Strickmich! Club brings you the best yarns of the world – plus new exclusive knitting patterns by Martina Behm. At the cast-on events, we will open one of the yarn bags and see the design made with the yarn for the first time.
Enjoy!